Official Government Website

Heard County
Administration Building

201 Park Avenue
Franklin, GA 30217
(706) 675-3821
© 2019 Heard County Government. All Rights Reserved. Created and Administered by the Heard County IT Department
Heard County
Court & Voter Services

215 East Court Square
Franklin, GA 30217
(706) 675-7560
--- Hours of Operation
| | |
| --- | --- |
| MONDAY | 8:00 AM to 5:00 PM |
| TUESDAY | 8:00 AM to 5:00 PM |
| WEDNESDAY | 8:00 AM to 5:00 PM |
| THURSDAY | 8:00 AM to 5:00 PM |
| FRIDAY | 8:00 AM to 5:00 PM |
| SATURDAY | CLOSED |
| SUNDAY | CLOSED |
Heard County Office of Human Resources
P.O. Box 40
201 Park Avenue, Room #200
Franklin, GA 30217

Phone: (706) 675-3821, Option 2
Fax: (706) 675-2493
Contact Information
CLOSED FOR LUNCH
12:00 PM to 1:00 PM
EOE Statement

Heard County is an Equal Opportunity Employer. We consider applicants for all positions without regard to race, color, religion, creed, gender, national origin, age, disability, marital or veteran status, or any other legally protected status.

Employment Application
You can download the seven (7) page Heard County employment application in Adobe PDF format. The application must be completed and delivered or mailed to the HR Department. The Employment Application is also available at the HR Department in the Courthouse.
Available Positions
| | | |
| --- | --- | --- |
| Positions Available | Employment Type | Closing Date |
| No positions available at this time. | N/A | N/A |

Americans with Disabilities
E-Verify

Heard County Government is a registered participant in the federal work authorization program commonly known as E-verify, and uses such program to verify employment eligibility of all employees hired on or after November 13, 2007.

Federal Work Authorization User Identification Number : 119894
Registered effective May 13, 2008
---
Human Resources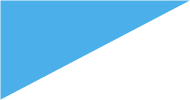 STAFF
---
Director
Patty Jiles
Assistant
Hope Cole