Official Government Website

Heard County
Administration Building

201 Park Avenue
Franklin, GA 30217
(706) 675-3821 (TTY 711)
Heard County
Court & Voter Services

215 East Court Square
Franklin, GA 30217
(706) 675-7560 (TTY 711)
--- Animal Control Center
Goals

Our Mission:
Our Responsibilities:
To serve the community, aid, comfort, and provide medical attention to the animals that come under the Center's care and to enforce the laws that protect animals and the community.
Enforcement of the County laws and code of ordinances related to Animal Control.

Facilitation of adoptions and the safe return of lost pets. This includes providing a safe and comfortable environment for lost and abandoned animals.

Reduction of animal suffering and distress.

Education of the the public regarding responsible pet ownership.

Rabies Control Authority for Heard County.

Hours of Operation
Animal Control Center
Physical Address

11810 GA HWY 100
Franklin, GA 30217


Mailing Address

P.O. Box 40
Franklin, GA 30217


Phone:
(706) 675-3570 (TTY 711)

Email:
hcanimalcontrol@heardcountyga.com
Contact Information

| | |
| --- | --- |
| MONDAY | 8:30 AM to 5:00 PM |
| TUESDAY | 8:30 AM to 5:00 PM |
| WEDNESDAY | 8:30 AM to 3:00 PM |
| THURSDAY | 8:30 AM to 5:00 PM |
| FRIDAY | 8:30 AM to 5:00 PM |
| SATURDAY | CLOSED |
| SUNDAY | CLOSED |
CLOSED FOR LUNCH
12:00 PM to 1:00 PM

Animals in Need

The Heard County Animal Control Center does its best to care for every animal that's picked up, though there are limitations as to how long the Control Center can house these poor animals.

The stray and relinquished dogs and cats of Heard County are in desperate need of adopters, funding, and rescue. Animals in the care of the Animal Control Center are, sadly, only guaranteed three days, unless they receive reprieve. Those who are relinquished by their owners or are feral are not guaranteed any amount of time.

That said, the Heard County Animal Control Center is rescue-friendly and always welcoming responsible adopters. If you are interested in adopting a dog or cat, please pay us a visit or check out the following Facebook pages:
Adoption Form
Filled Adoption Forms can be submitted by:
Email: hcanimalcontrol@heardcountyga.com
Click the button below to open the Heard County Animal Control Center's Adoption Form in a separate window.

You can then download and print this form, fill it out, and submit it to the Animal Control Center via Fax or Email to speed up your Adoption Process.

In order to view the Adoption Form you will need a PDF Document Reader such as Adobe Acrobat Reader. You can download Adobe Reader for free HERE.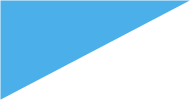 ---
Donations

The Heard County Animal Control Center appreciates your desire to donate, however we can only accept donations of the following:
STAFF
---
Director
Katie Frederick