Official Government Website

Heard County
Administration Building

201 Park Avenue
Franklin, GA 30217
(706) 675-3821 (TTY 711)
Heard County
Court & Voter Services

215 East Court Square
Franklin, GA 30217
(706) 675-7560 (TTY 711)
--- Chattahoochee Old Town

Park Hours
Chattahoochee Old Town
aka Brush Creek Park

Physical Address
1328 Brush Creek Park Road
Franklin, GA 30217

Mailing Address
P.O. Box 40
Franklin, GA 30217

Phone: (706) 594-4921 (TTY 711)
Contact Information

| | |
| --- | --- |
| MONDAY | 7:00 AM to 10:00 PM |
| TUESDAY | 7:00 AM to 10:00 PM |
| WEDNESDAY | 7:00 AM to 10:00 PM |
| THURSDAY | 7:00 AM to 10:00 PM |
| FRIDAY | 7:00 AM to 10:00 PM |
| SATURDAY | 7:00 AM to 10:00 PM |
| SUNDAY | 7:00 AM to 10:00 PM |
Park Rules

Anyone not following the rules will be asked to leave and will forfeit any and all rent or money paid. There will always be new situations arising. In such cases, the Park Manager will make a decision at that time.
Campers and Visitors are expected to follow all posted park rules.
Site Fees and Reservation

| | | |
| --- | --- | --- |
| Sites and Hook Ups | $25.00 per night | $330.00 per month |
| Primitive Sites | $15.00 per night | Day Use $5.00 per day |
The Park Gate closes at 10:00 PM and will not reopen until 7:00 AM.
All camper guests and park visitors must leave prior to the gate closing.
Pavillion Rental Fees and Reservation

| | |
| --- | --- |
| Pavillion Rental Fee | $50.00 |
Pavillion Rental is first come, first serve; unless reserved and payment made.
Reservations can be made up to 180 days in advance, with payment.
Campers are allowed to reserve a site for 30 days (up to 30 day in advance). Reservation is guaranteed when fee is received by the Park Manager.

Campers may stay in a site for 30 days. If a camper wishes to stay longer in this site, they must advise the Park Manager when site is first occupied. At the end of 30 days, they may be granted an extension unless another camper has reserved the site (advanced payment) for a 30-day period (at least 15 days prior). No camper may stay in the park for more than 60 consecutive days, at which time the camper must leave the park for 30 days before reentering the park to camp.
Directions

Click HERE for directions from Google!
---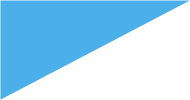 STAFF
---
Park Ranger
Joe Dearing

Chattahoochee Old Town is closed for the Winter.
Reopen date will be announced in 2022.