Official Government Website

Heard County
Administration Building

201 Park Avenue
Franklin, GA 30217
(706) 675-3821 (TTY 711)
Heard County
Court & Voter Services

215 East Court Square
Franklin, GA 30217
(706) 675-7560 (TTY 711)
--- Early Voting

---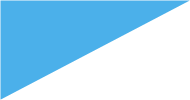 Board of Elections & Registration

Early Voting (AKA Advance Voting) is held prior to all elections. It is a way to exercise the right to vote when it is most convenient for the voter. It also allows voters to avoid longer lines that typically develop on Election Day.

For Primaries, Special Elections, and the General Election, Early Voting begins on the fourth Monday before the election and lasts three weeks.  Early Voting is required on the second and third Saturday prior to all elections. Early Voting is not held on state holidays.

For all Runoff Primaries and Elections, Early Voting begins as soon as possible prior to the Runoff, but must begin no later than the second Monday before the Runoff.

There is NO early voting on the Monday immediately prior to any election.

Early Voting is conducted during regular business hours in the Elections and Registration Office (located in the Heard County Courthouse) at 215 E Court Square. During Early Voting, the office remains open during lunch.

To vote early, all that is required is the voter must be registered in Heard County, and must present one of the appropriate forms of ID. You do not have to have a reason to vote early.

If a voter's name does not appear on the list of voters, or if the voter does not present one of the appropriate forms of ID, a provisional ballot may be cast by the voter.

October 16 - 21
October 23 - 28
October 30 - Nov 3

Hours will be 8:30 AM - 5:00 PM daily. All early voting will be held in the Elections Office on the bottom floor of the Courthouse.
Early Voting for the November 7, 2023 Municipal General Election